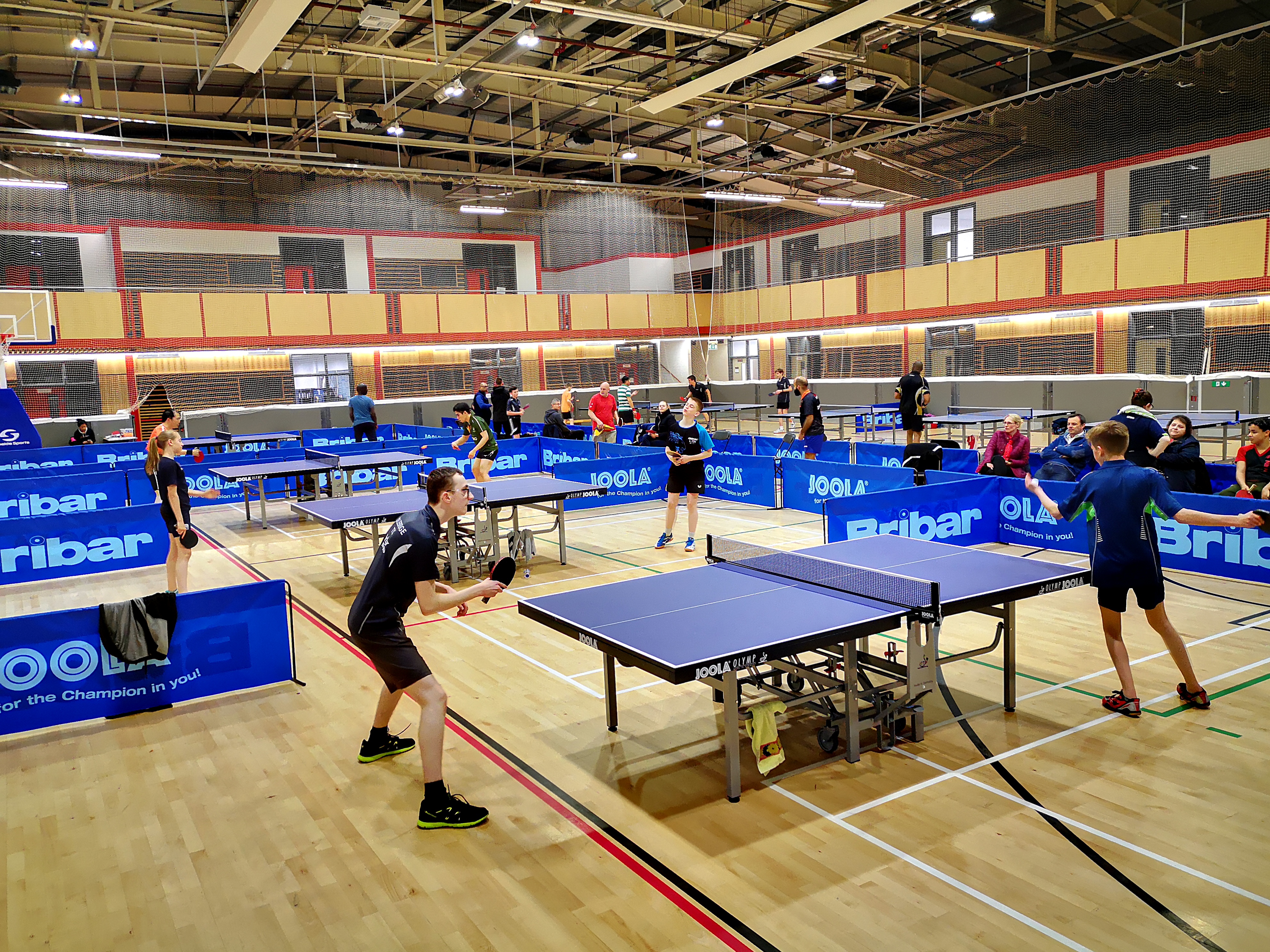 Birmingham Academy Competition - 24th August 2019
Please read the below so there is no confusion as to how everything will unfold....
Group A
Kevin Dolder
Michael Brown
Tom Hunt
Thomas Bryant
Nathaniel Saunders
Group B
Ben Willson
Svilen Andreev
Michael Bree
Ed Lynn
Omar Mohammed
Group C
Chris Cockburn
Reg Singh
James Robertson
John Birbeck
Adrian Jones
Group D
Veton Zeqiri
Hawley Ellicott
Chris Maiden
Paul Garner
William Hopkins
The top 10 players will progress through to the main event. Bottom 10 into the consolation.

1st & 2nd places in each group will progress into 2 new groups of 5
players final order; first on games won, then games for and against, then head to head if needed. The best two 3rd spots will progress based on the above. If there is an issue with two players in seperate goups being on the same games won, same points for & against, a 'sudden death' end will be played.
All other players move into the consolation event; 2 groups of 5.
Second Round
Group 1: round 1 results indicated
1st A
1st B
2nd C
2nd D
2nd highest 3rd place
Group 2
1st C
1st D
2nd A
2nd B
Highest 3rd place
Consolation
Group 3
3rd highest 3rd place
4th A
4th B
5th C
5th D
Group 4

4th highest 3rd place
4th C
4th D
5th A
5th B
Semi-Finals
Group 1 Winner v Group 2 R-up
Group 2 Winner v Group 1 R-up
Group 3 Winner v Group 4 R-up
Group 4 Winner v Group 3 R-up
Finals
Finals & 3rd/4th place play offs played at the same time.
Further information:
The event will be played on 8 tables with white Sanwei 3 star balls.
Small breaks will be allocated.
When you come through the gate park close to the security block nearest the gate. There will be activity or a sign up.
Please bring food and water!
Current prize pool:
Main Event
Winner - £140
R-up - £70
3rd - £35
Consolation
Winner - £50 coaching voucher
R-up - £20
3rd - £10
Date: Saturday 24th August
Ranking Event: No
Age restriction: None
Venue: Nishkam High
Timings: 1pm practice; 1.30pm start, 6.30pm finish