Venue
Venue is located in Birmingham; Great King St N, Birmingham B19 2LF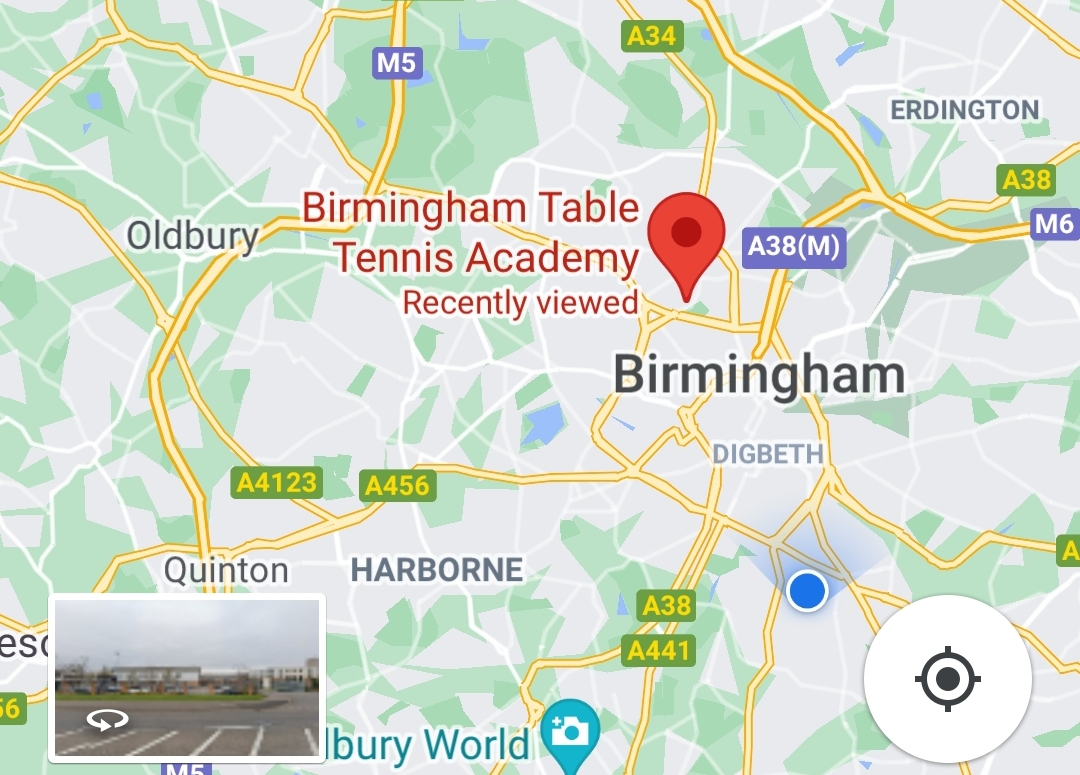 ---
You must fill in a registration Form; Join Birmingham Table Tennis Academy here!
Important Updates!
School policy - No meat or egg products on site.
Friday League - 26th November 🏓🏓🏓
Drop & Shop on the way this Xmas! Drop your children off and enjoy your day out shopping. Hide the gifts 😉
International player Murhad Hussain joins Birmingham TT Academy
Register your interest for Saturday's here - Young people from 6 years of age!
Covid Guidelines via TTE (Table Tennis England).
Schedule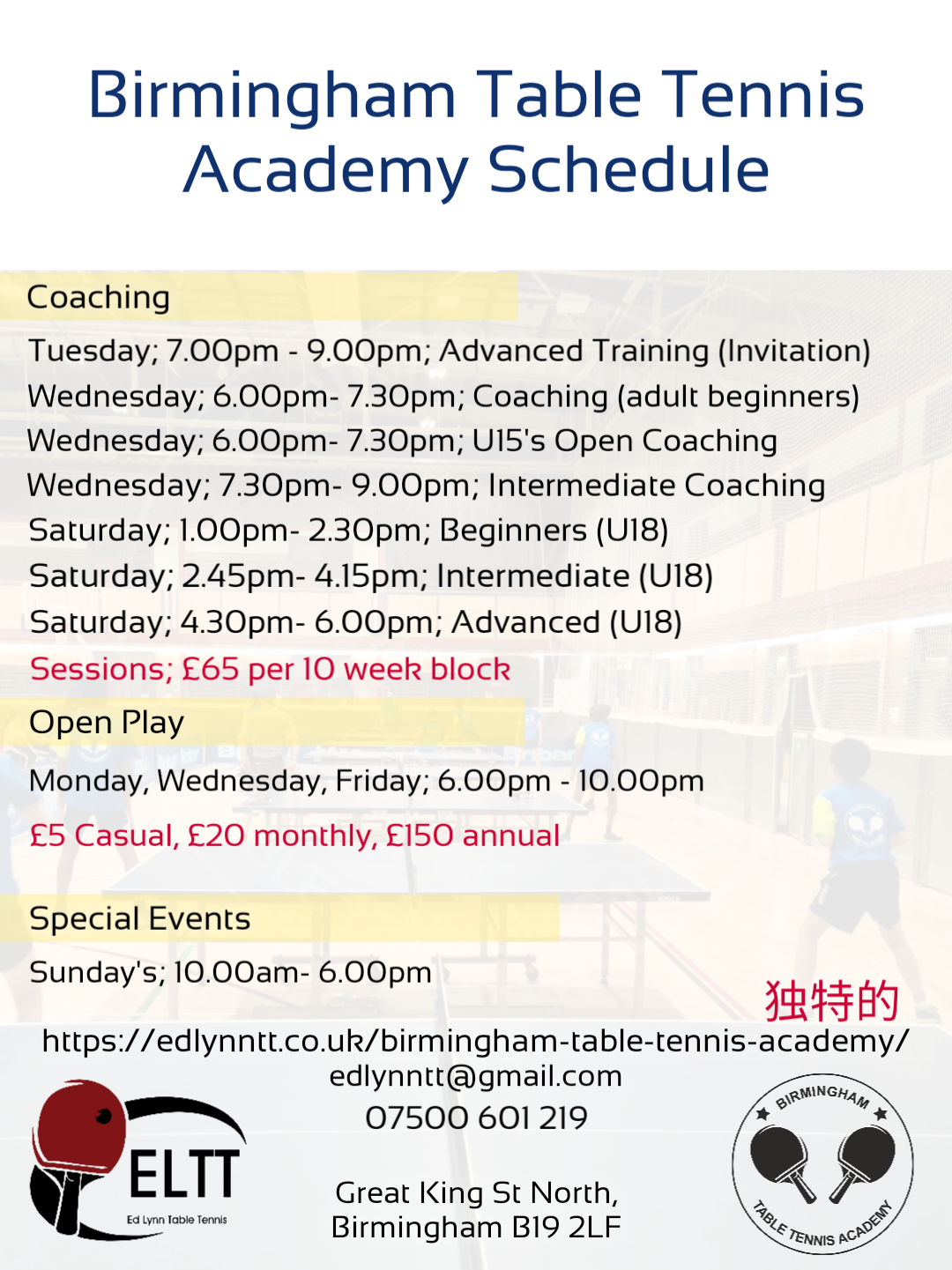 Coaching sessions are delivered in ten week blocks; £65. Depending upon when you apply, the cost will be adjusted. Limited spaces currently.
1 ten week block - £65
2 ten week blocks - £115
£50 per block thereafter.
Casual coaching fee - £10
Open Play - £5 per session, £20 monthly, £150 annual option.
You must pre-book for coaching (contact Ed for further details).
Registration/membership is currently free here!
Open Play
All attendees must be registered - registration/membership is free.
Private tuition
Available on request; £30 an hour. Groups can also be catered for.
Small group coaching can be provided upon request.
 Playing for Birmingham Academy
Places will be limited to regular attendees.
Equipment
Academy Clothing