Summer Camp at Wood Green: 1st/2nd/3rd August
A Summer Camp is proposed for 1st, 2nd and 3rd August with Eli Baraty & Friends… Updates will be available in due course. You can express your interest here
---
Training at Wood Green: 14th/15th April
Our next camp is fully booked up for the Saturday, although there are still some places available for the Sunday. Eli Baraty, top 200 in the world player Radoslav Kamberov and others will be joining me in what promises to be another exciting camp.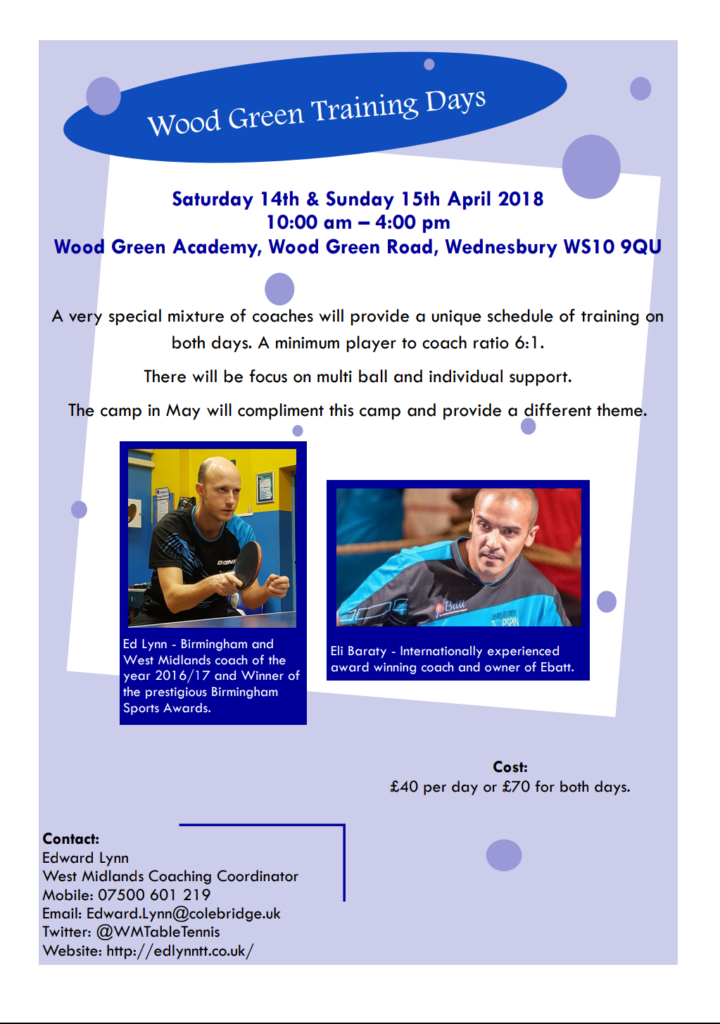 ---
Training at Swerve TTC: 5th/6th April
Swerve TTC in Middlesborough will be hosting 2 days of training in April. Both myself and Stevie Brunskill will be coaching players from the North East, the West Midlands and beyond. We are certain this will aid the development of our younger players and provide us with an opportunity to create a new alliance.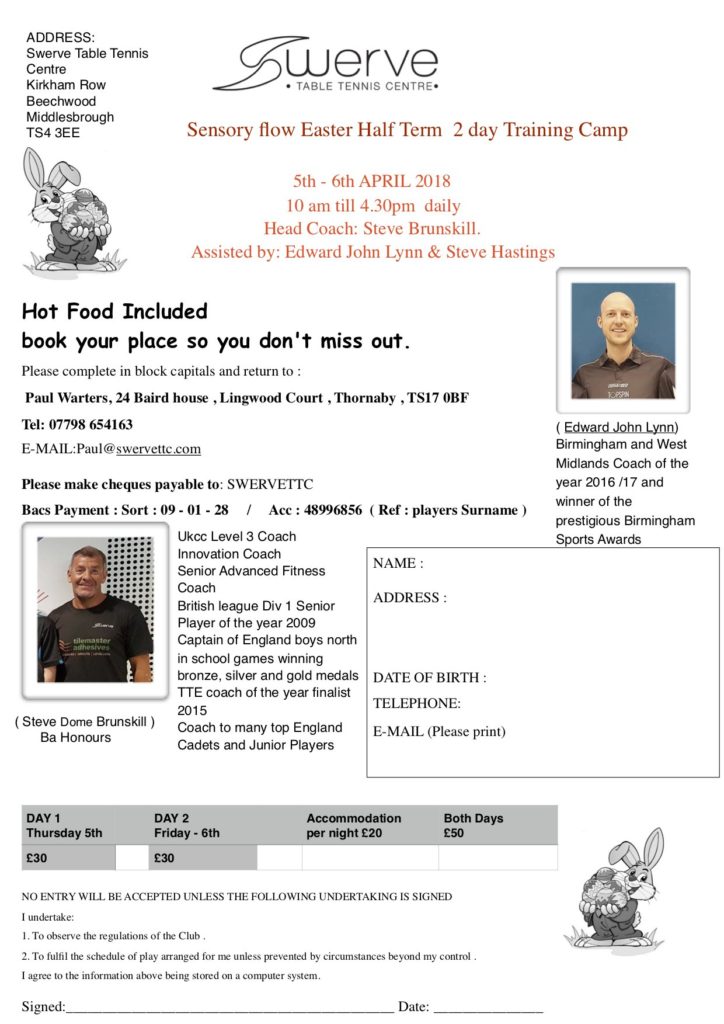 ---
Training at Wood Green: 23rd February